The Brief
The former website framed a very basic design that showed a portfolio of projects. The outdated web format meant adding new projects was a slow and cumbersome process and it was not mobile friendly. For an award winning company this site required a complete make-over.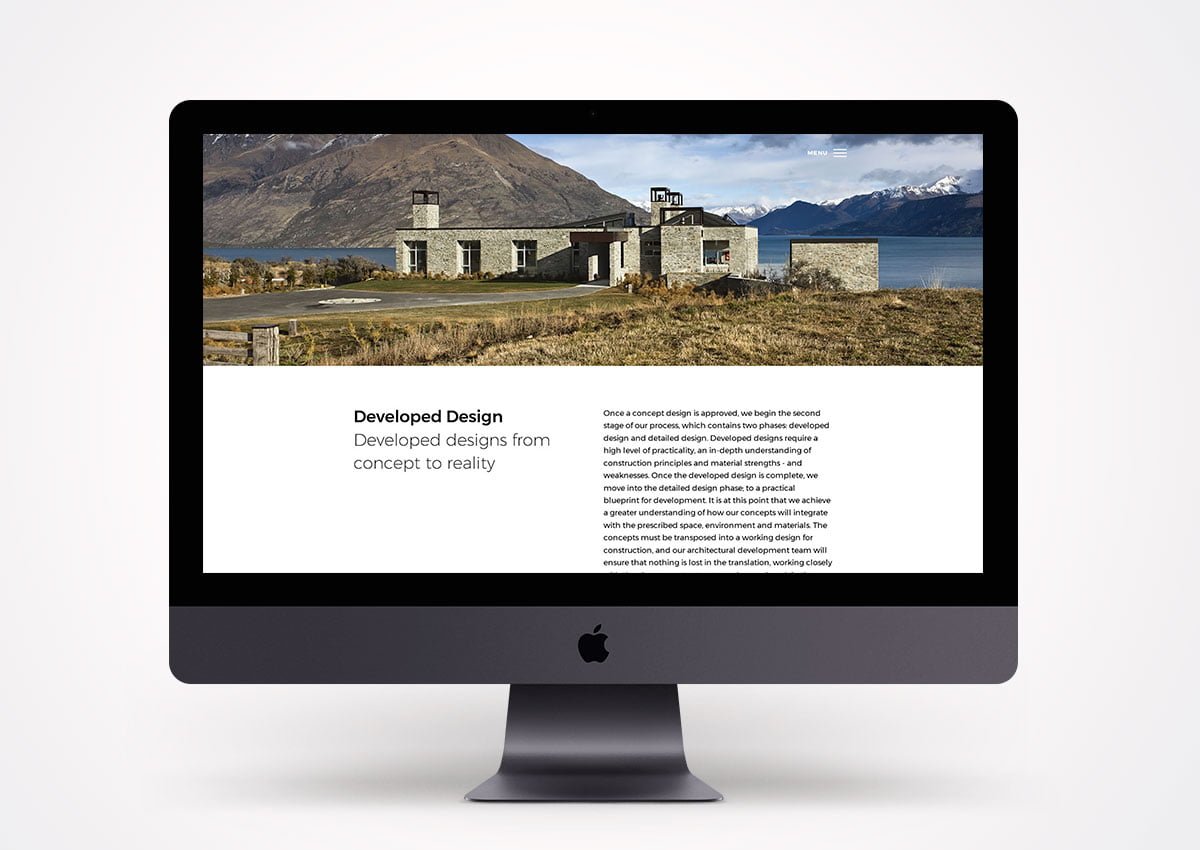 Our Solution
A minimalistic approach was requested with very little text or any embellishments that detracted from the professional photography of their award winning projects. Admittedly this was a challenge for our web masters who are always striving to tick the Google criteria boxes which include a recommended number words per page, but in this case form won over function.
Highlighting the companies architectural designs was easy with the use of their high quality, professional images. Then it was time to showcase the team that produces the work and this proved a little more challenging when it was their turn to get behind the camera lens – kiwis are never fond of this part! With the exceptional skills of Kellie Extance Photographer their photos looked amazing.
The design was approved and our web builder got to work on the fun part of bringing the website to life. Utilising some fancy techniques of multiple layers moving at different speeds as the user scrolls down the page (called Parallax by web geeks) has created a modern, simple and very classy website