The Brief
BBS Timbers has been providing a wide and unique range of wood products in Whangarei, Auckland for over 30 years and Christchurch for 20. Their website needed a major overhaul to keep up with increasing consumer demand and also extend information for their growing architectural trade.
Their existing website was difficult to navigate with three different menus and used an old format, so the whole screen wasn't being utilised. In addition, it didn't reflect their expert knowledge and experience in the wood products industry.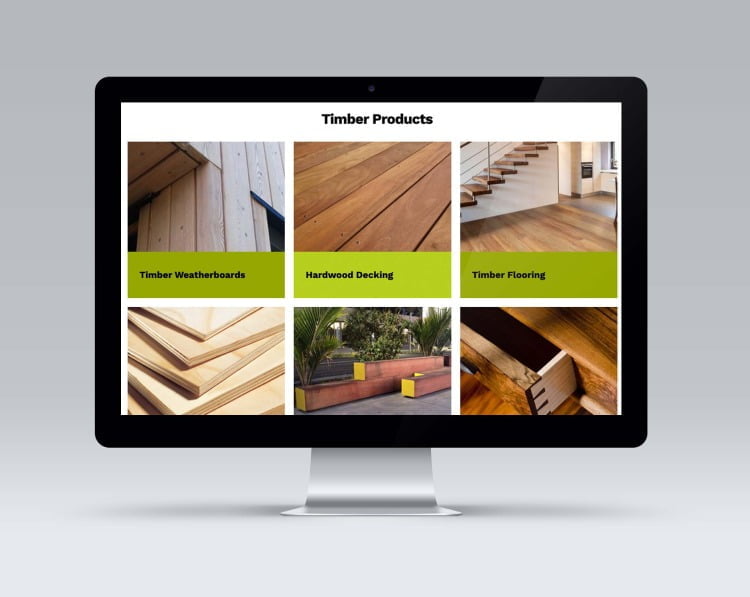 Our Solution
Creating a modern design for BBS Timbers sets them apart as an industry leader with good use of their own supplied images, stock images and an extensive selection of products to showcase to their customers.
This major new build has been 10-months in the making! It has been transformed from a difficult to navigate site to a professional, clean, user-friendly site, and will help to encourage more leads for their business.
Planning the website with Sales & Marketing Manager Darren Hunter made the project easy as he was the person dedicated to project manage. Darren also had a clear understanding of their market position and who their target audience was – these are always great foundations for planning a website, from the tone of the content to design and function.
Professional copywriting was written to highlight one of their best assets – a wealth of knowledge of the industry. They further qualified their expertise by engaging a professional CAD drawer to create profile images for all the products on the website – no small feat! With these quality components our designer had all the right tools to compose an exemplary design – and BBS Timbers love it!
Building the website utilised some modern website techniques and focused on how the website best satisfies the needs of a potential new customer. Once the site was ready to go live, all final tests and checks were completed including full mobile friendly testing and proof reading.
Providing website training is vital to the success of a website to keep the content fresh and up-to-date. BBS Timbers had been given full login access and shown how to update text and images throughout the entire project, allowing them to update the site alongside Monster's updates.
The updated website establishes BBS Timbers as a major player in the wood supplies industry in Whangarei, Auckland and Christchurch and elevates their brand to a new level!