The Brief
Back in 2015 the brief was to recreate the website to be more modern and fit within the head office guidelines. 6 years on and Rockgas North have now built a relationship with their website company and we have just set their newest website live.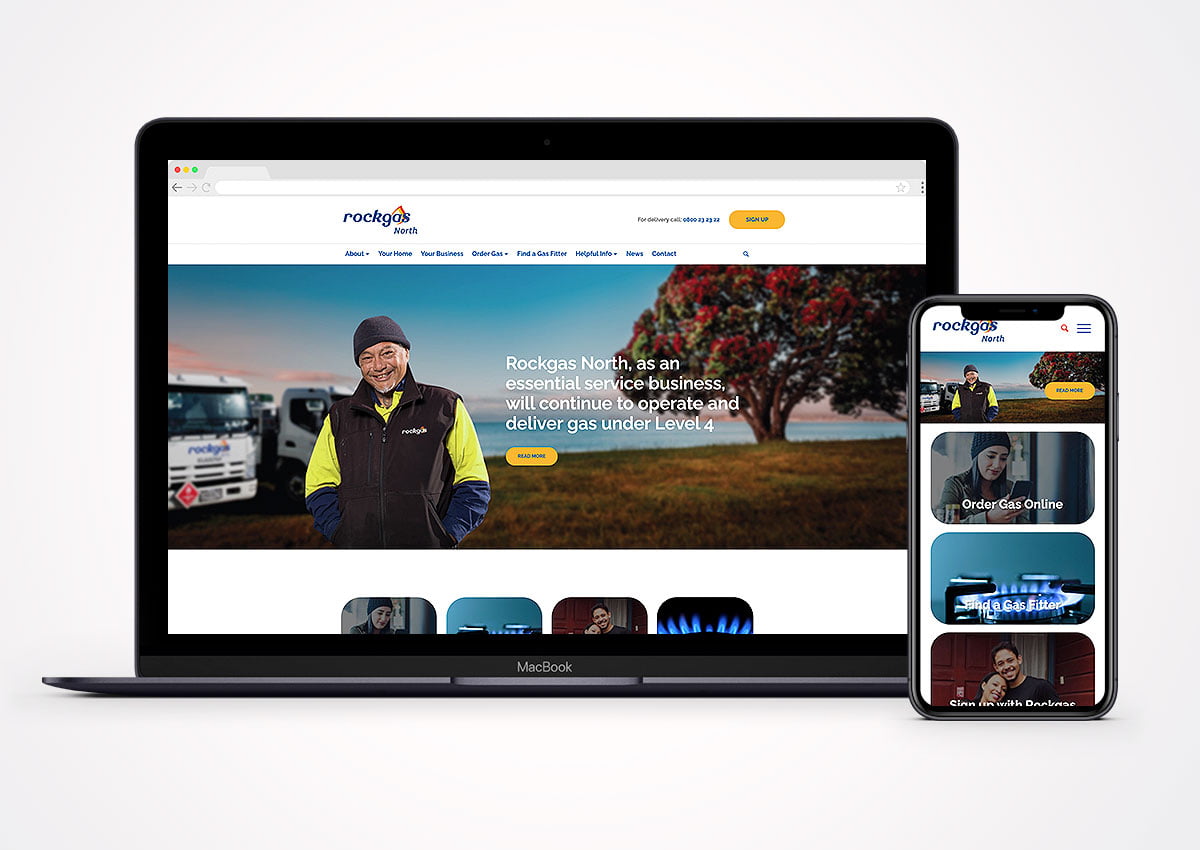 Our Solution
What does having a relationship with your website company mean? It means that we proactively provide solutions for Rockgas North. It means that we have come to trust each other so much that during times like lockdown we contact them to say "We've spoken to head office for suggested comms to update your website with". Being able to make their lives just a little bit easier all helps.
We've recently created a brand new design for Rockgas North which helps to solidify them as the local gas experts. Since we have been working with Rockgas North (and 10 other franchises throughout NZ) we have learnt what they need and also what their customers need.
This has translated into providing a Helpful Resources section on the new website. This includes FAQs and Blog articles to help address some of the common things that their customers need to know. Delivery areas, gasfitters and how to download the app to make ordering easy.
The two main call to actions for this business is 'Sign Up' and 'Order Gas' so it was really important to make these prominent and easy to find. Using their own images of their drivers and local scenery helps to promote their brand message of 'Local providers that you can rely on'.
Their company philosophy is one of safety, service, reliability and quality. Perhaps these values are what makes the team at Monster and absolutely love working with Rocgkas franchises throughout NZ.
Having a relationship with your website company will undeniable increase the results you get from your website!