The Brief
Update the basic website that was originally created to show only one product. Tasman RV expanded its range and needed an e-commerce website built on WordPress to promote and sell an ever-expanding range of products for motorhomes.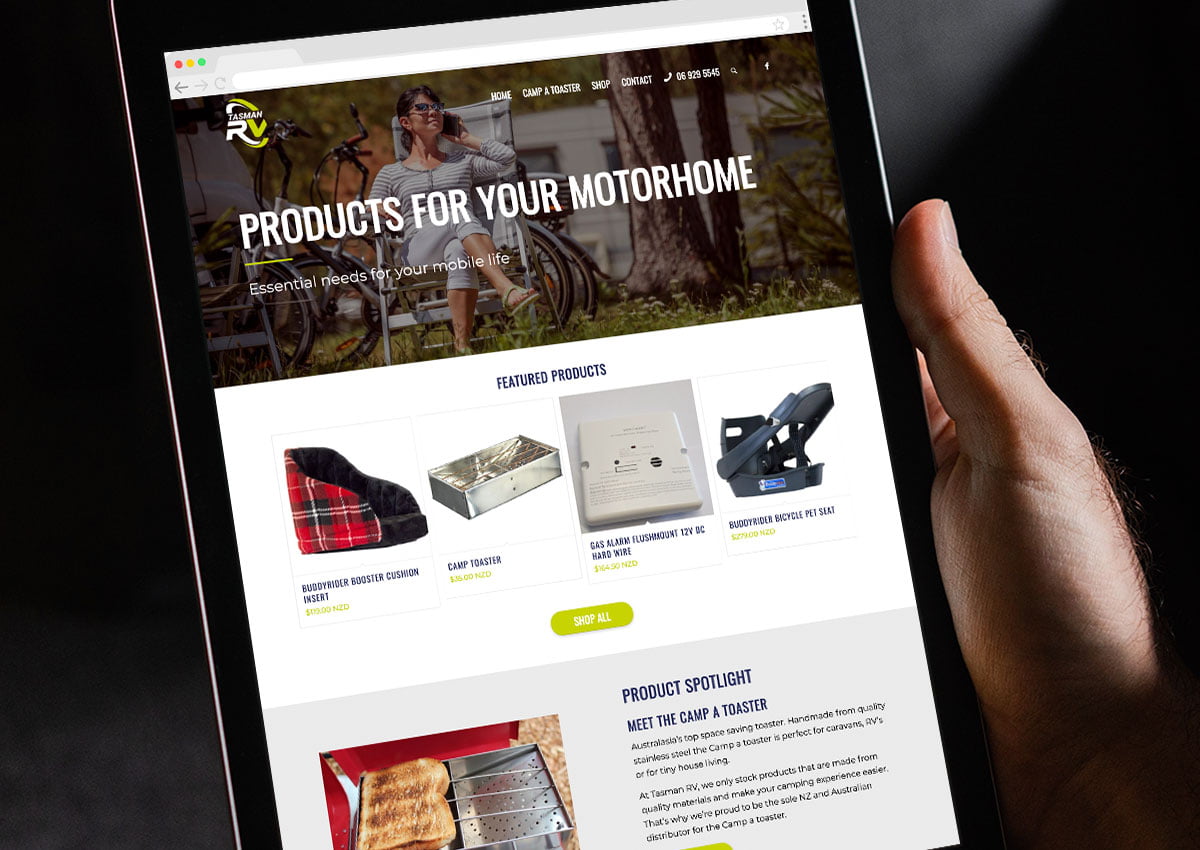 Our Solution
Using the same platform (WordPress) that the original website was built on, we were able to easily add WooCommerce to handle a larger range of products to sell online. The original site only promoted one product, which wasn't available to purchase online, only make enquiries through a contact form. Murray quickly realised there was a demand for other motor home related products so the need for a more comprehensive website quickly became evident.
Supplying the full range of new products in a spreadsheet, made transferring lots of details really easy for both the customer and ourselves. This spreadsheet included product title, price, descriptions and image names – allowing us to put together a full online store, in which products can be filtered by category.
We integrated some additional features on the site such as Trade Runner. This allows stock levels on the website to always be current and up-to-date taking into account the sales made on Trade Me. A clever stock management control feature automatically places an order with the supplier when items reach below a certain number – very clever! These are standard features inside WooCommerce which is the online shopping software used with WordPress.
The chosen payment method for this website was Paymark Click which links seamlessly into WooCommerce. The timing of having this new website up and running during lockdown meant that sales on the website have been very successful as many kiwis take to their motorhomes for their New Zealand holidays.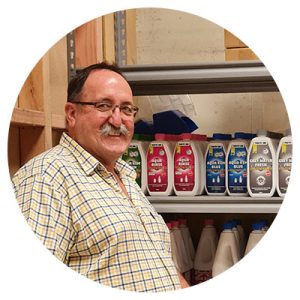 We have been using Monster Creative for the past five years to manage a number of websites for us. Being part of our Management Team the Monsters are great to work with and always go the extra mile to make sure our digital window is well polished and looking good.  Their intimate knowledge and understanding of all things digital is first class.  They give us the results that make us very happy. We would highly recommend Teresa and the crew for their full range of graphical and digital services. – Murray Corps, General Manager, Tasman RV