The Brief
Reinvent the current website to sell more products.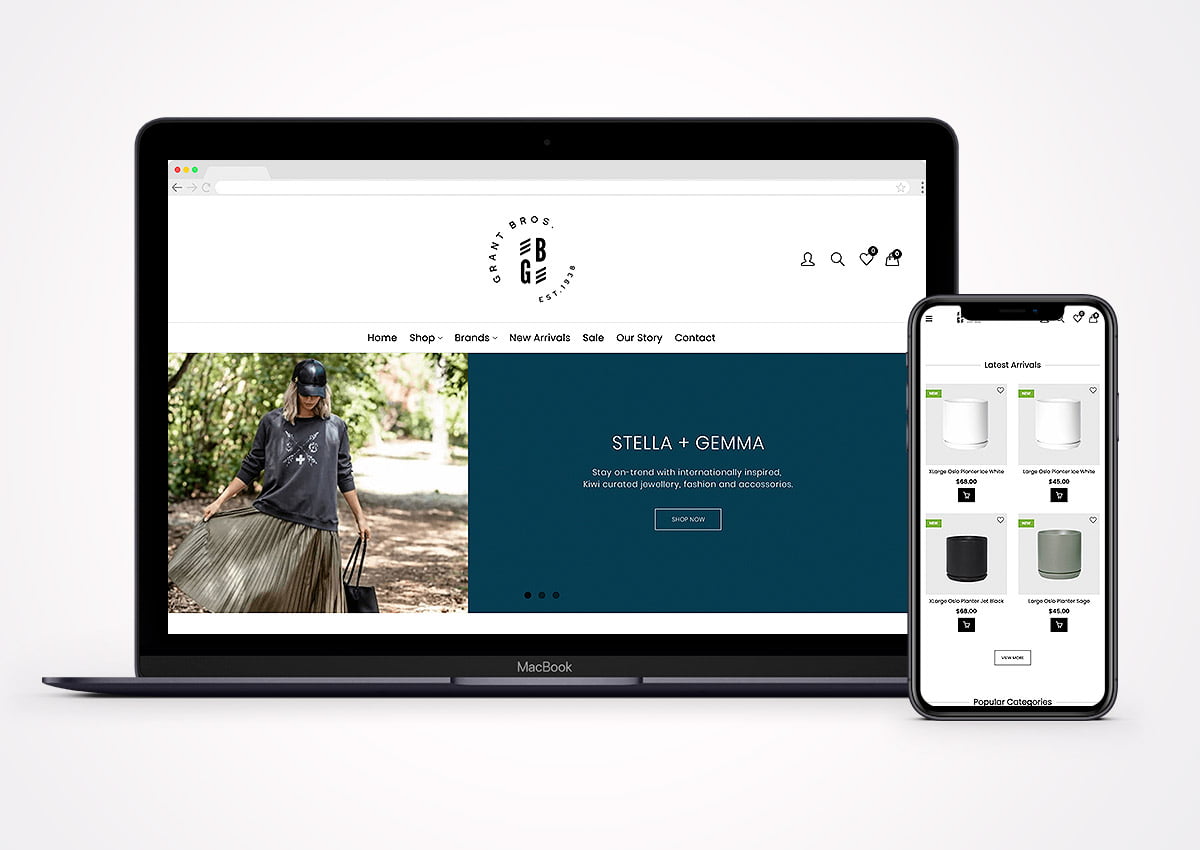 Our Solution
First and foremost – help the client achieve their business goal to sell more products. This website was virtually invisible and although social media posts were helping to bring in traffic the number of products being sold were low. The business had a great story and sold a huge range of really cool products, but the website was hard to navigate and provided a less than inspiring experience. We got to work…
Re-design the logo to be more modern and in line with their ideal clients
Wireframe the layout of new website design
Keyword research for top selling brands
Copywriting and SEO for main categories
Design new website
Move over (migrate) more than 1000 existing products to new platform
Build new website
Test, test, test
Set live
Implement social media strategy
This project has been one of our favourites to work on. It was a privilege to be able to work with Renee on her family business since her great grandfather started the business back in 1938. Originally a Barber and Tobacconist shop we gave this careful consideration when re-designing the logo using lines either side of the 'GB[ to represent the traditional barber shop look.
Some of the challenges with the project was syncing the WooCommerce point of sale system with their in store label printer. With the help of a local IT expert and perseverance of the client we were able to connect all devices in the end.
We loved working with Renee at Grant Bros on her cool ecommerce website. Here is what Renee had to say about the new site:
"Love Love Love our new online store and logo! The team totally nailed it, they listened to what we were wanting to achieve and the result is just fantastic. Our instore POS is also integrated into the website so it runs together which was a must. I would absolutely recommend working with Monster Creative if you are looking at a project like this." Renee Grant.