The Brief
No-one can fully appreciate how luxurious your lodgings are unless you show them. The Sanctuary Bay of Islands needed a new website to show their quality accommodation offerings and increase bookings from the website.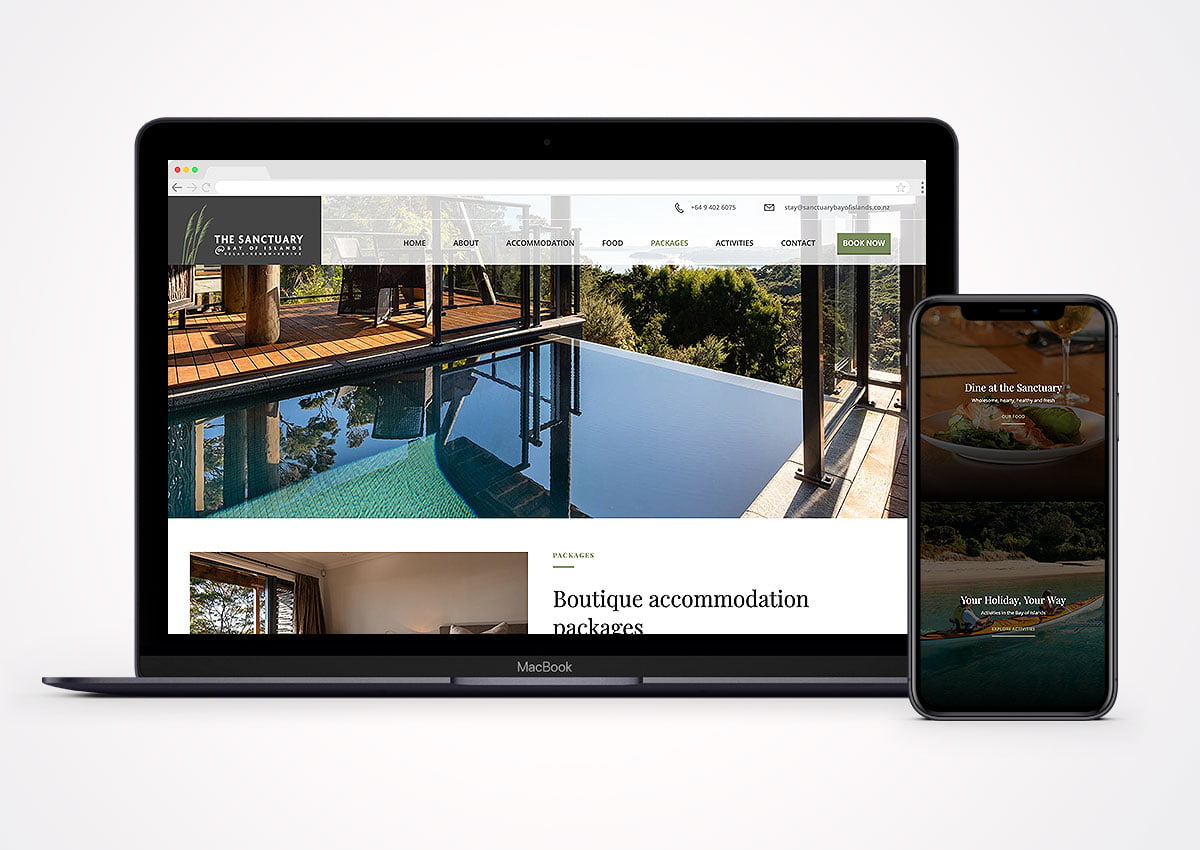 Our Solution
Photos, photos, photos! Utilising the photographers images allowed us to really showcase the accommodations best features. Choosing to use an image of the stunning view in full screen, taken from a customers viewpoint, makes it feel like you are right there experiencing it for yourself.
Integration of their online booking system and pulling through their Trip Advisor reviews were key components to increasing online conversions. Providing the ultimate user experience was enhanced by the hand picked selection of images used on all pages of the website to encourage website viewers to take action and make bookings.