The Brief
Gain more exposure online for Whāngarei's newest co-working space. Attract Māori businesses to come and work with other Māori business people.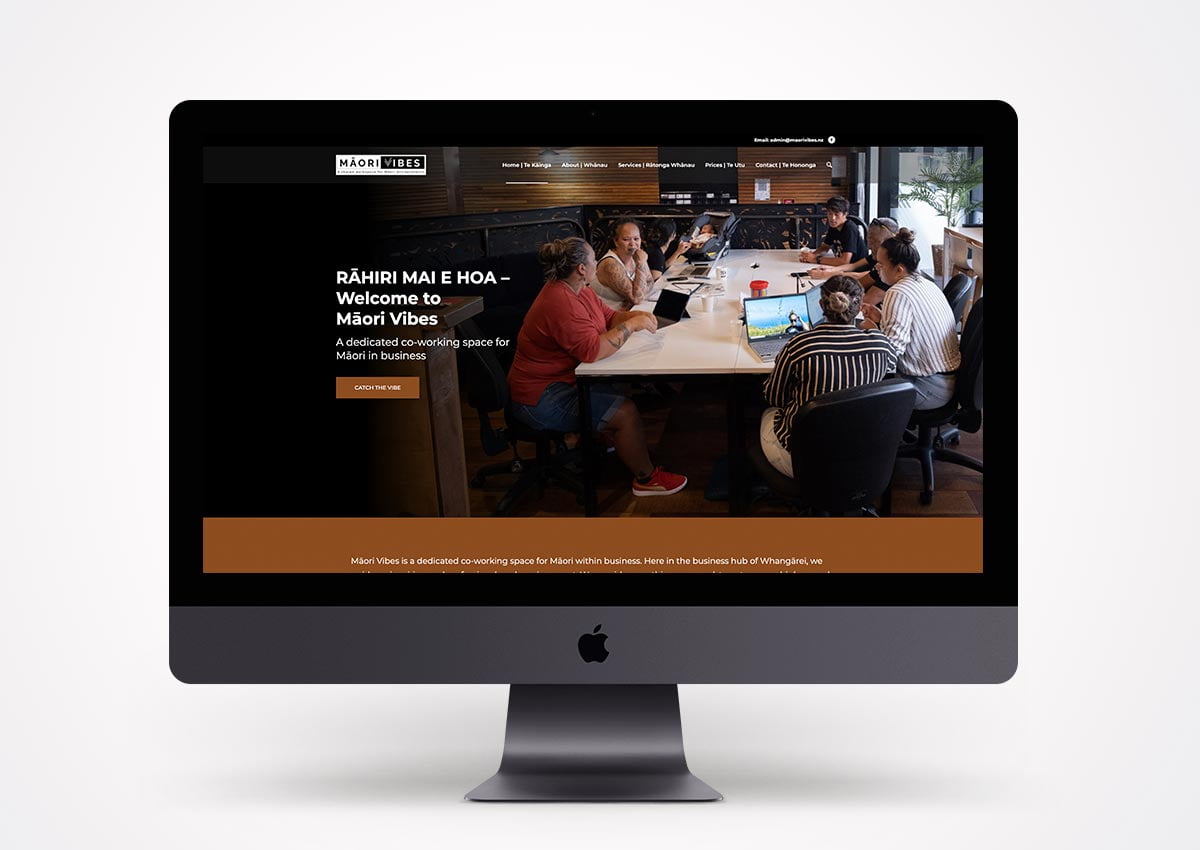 Our Solution
Providing a service to such a niche market changed our approach to this project. With no competition and servicing a local market only, the focus was to capture the right look and feel. Primarily it was about visibility and letting Maori in business know that Māori Vibes was here and available.
Getting the language right was critical so the search began for a copywriter that was Māori – we found Jan McMath and she nailed it! Sprinkling a touch of Te Reo through the words helped to convey the right message and connect with the right audience. The co-working space is really funky inside so a photoshoot with a few whanau helped to capture the feel of the space.
Pulling these elements together, our designer created a fitting design that showed the true heart and soul of this business. Michelle loved it and with a few minor edits the Monster team built the site and set it live. After testing the enquiry form entries are being received, Michelle was given training on how to edit her site and within a few weeks of being live she had her first enquiry!
Hear from Michelle with how she found the process of working with Monster Creative on her co-working space website.