The Brief
Waipu Museum needed to revitalize their website; The presentation was old, the memberships and donation functions were a long-winded process, and only a few products were available through their online store. With many pages and a lot of information to organise – there were challenges for this Museum website.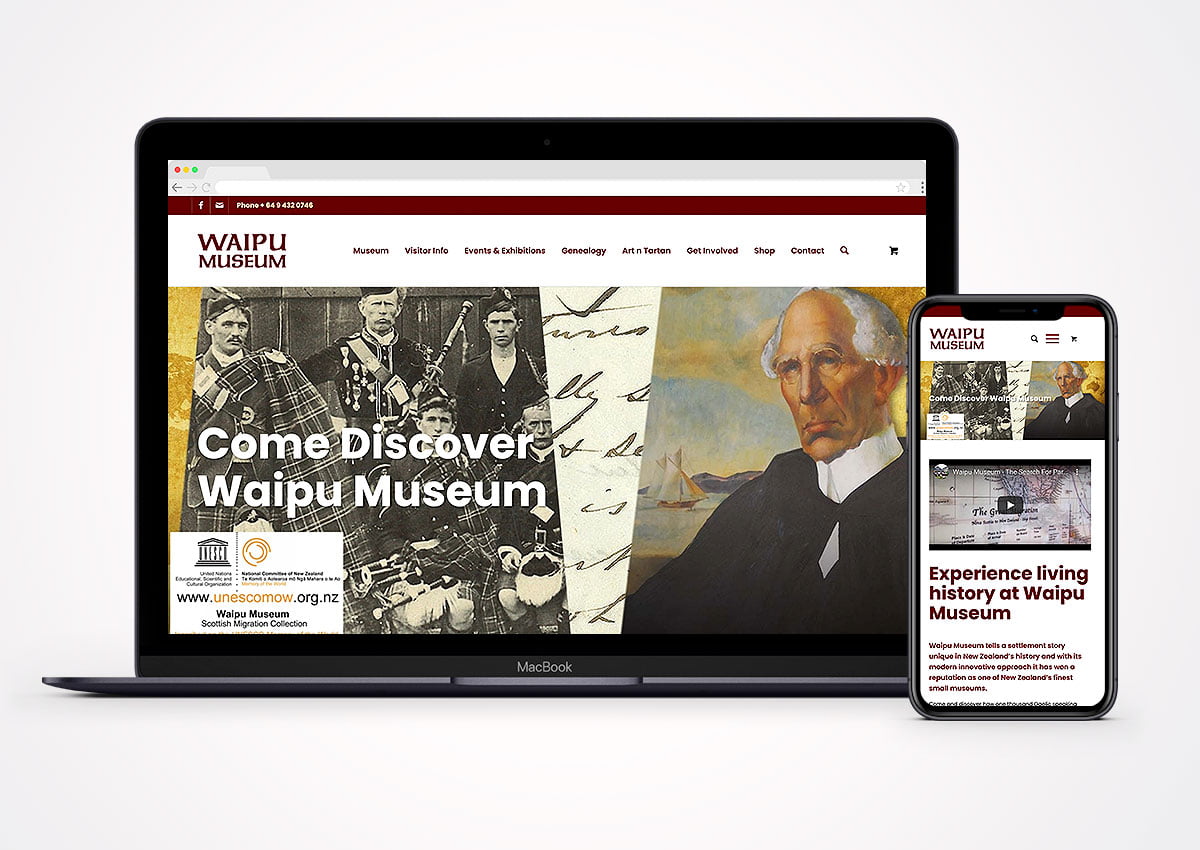 Our Solution
Waipu Museum takes a very modern approach to the rich history in the area. The Museum itself is beautiful, there is so much to see and they are actively involved in the community and run the successful fundraising event Art n Tartan each year – to name only a couple of the great things the Waipu Museum does.
With its modern innovative approach it has won a reputation as one of New Zealand's finest small museums. On the main State Highway North from Auckland it is a regular destination for anyone travelling North and many tourists, old and young frequent the Museum. All this considered the Museum website needs to attract visitors in the area to come and visit the venue. This helps to generate revenue to keep the museum going as well as selling products through the online store.
Representing all these features with an appropriately modern design was our first task. The extensive collection of images from the Museum was a huge help.
Organising the page structure was a big job. With many pages that needed to be sorted into categories, each included a nicely designed landing page to showcase all options within that category. Thinking about the user journey we created custom sidebars on each page as another easy way to navigate and promote the other pages within the category.
Setting up multiple forms for users to complete many tasks on their website provides a very interactive and valuable experience and encourages more people to use the Museum website which in turn attracts more people in their doors and to their events.
Check out this great piece of history online – Waipu Museum