The Brief
NZ Fudge Farm was no newbie to the idea of having an online shopping website. Their site had been live for years and although it did generated orders, it was missing a few critical elements – old and dated design, not providing a good user experience, not mobile friendly and not doing their delicious products any justice.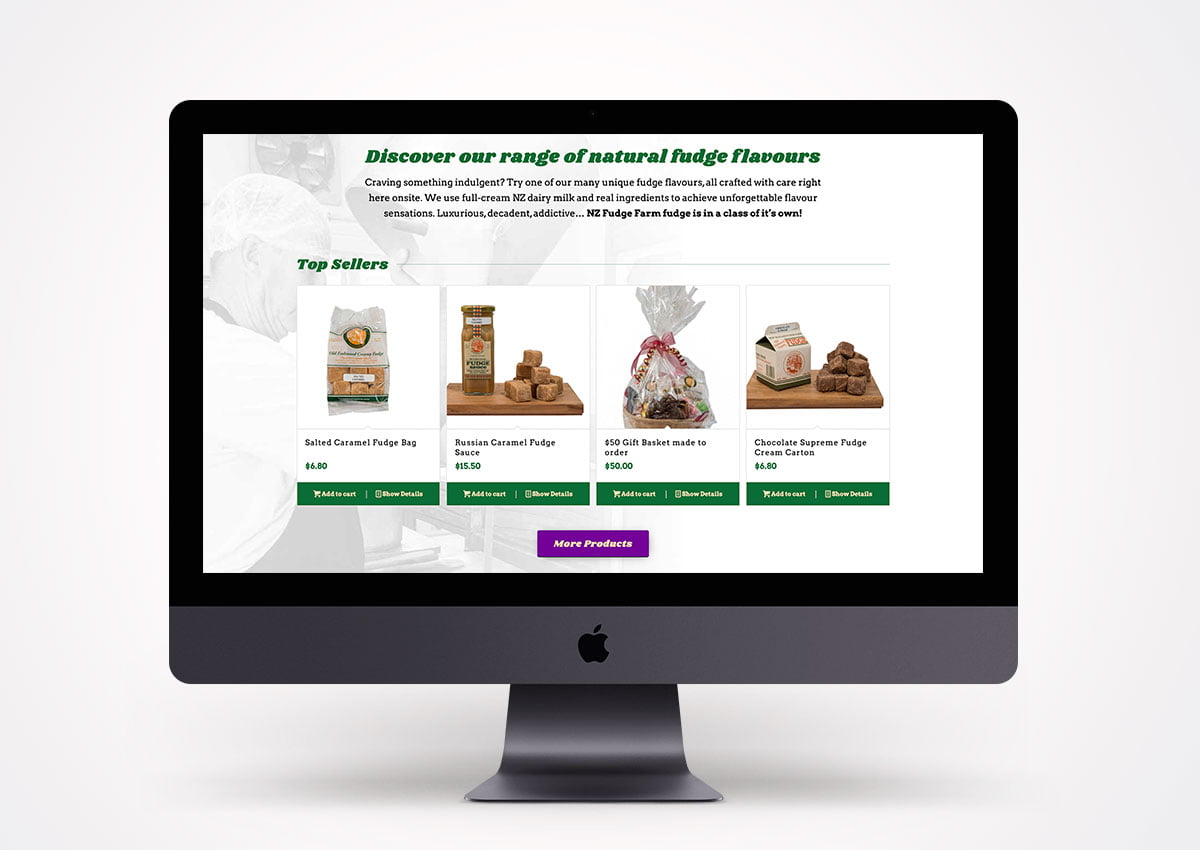 Our Solution
While Grant understood the need for a new website he had some concerns around the initial investment. The criteria was for the new online shopping website to have paid itself off within the first 12 months – so we got to work.
Professional photography was the first step, this included packaged product shots, individual product shots, the process of making the product and customers enjoying the product, including a few café shots. Copywriting was combined with the photography and our designer crafted a great new design playing heavily on the hand-made, old fashioned aspect of the fudge. Some of these design features included stylised dripping fudge, checkered patterns and old cream cans along with images of people enjoying the fudge – all creating a desire to buy and eat some fudge yourself!
The products were arranged in a more user friendly way so the user could chose the product and then select their flavour of choice – rather than seeing ten of the same product in different flavours on the main product page. All these details help to make an easier buying process for the customer which is an important aspect for ecommerce websites. Set freight charges were tidied up and the addition of free shipping for any orders over $50 helping to encourage the buyer to add a couple more products to their shopping cart. The end result has been a great new design of the website, greatly improving the interface of the online store and overall experience for their users.
Photography completed by Kellie Extance Photography.