The Brief
Flowers on Bank was a brand new site design, as the new owner of the business they understood the need for an online florist shop, but starting from scratch and having to set everything up was a big job for the single owner/operator.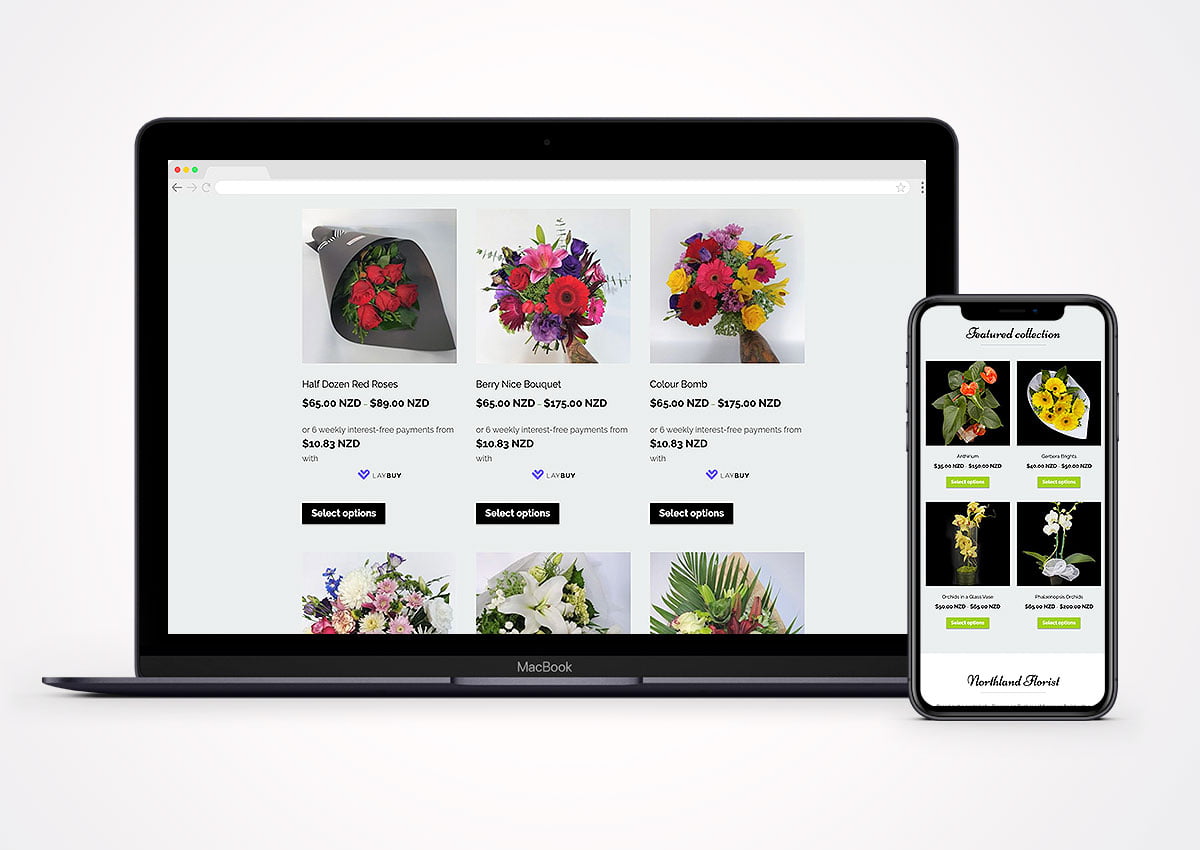 Our Solution
One of the biggest challenges was product images – there were none, and the cost involved in getting all the bouquets made up and photographed in one shoot was a task too big! We decided to break it up and photograph the products in stages, this allowed us to keep the project moving forward and add more products as the images became available.
Arranging the products into categories allowed us to get really creative about what occasions customers were buying flowers for, such as birthdays, celebrations, sympathy, love + romance etc.  Adding additional categories such as kiwiana, gift baskets, plants and price categories really makes the tough job of what to buy someone nice and easy.
Up-selling additional add-on products to the orders has been achieved through a custom sidebar featuring chocolates, cards, vases and toys – everything you would expect from an in-store experience.
Delivery times and dates are always a critical part of florist shop services. Ensuring this information is displayed clearly before proceeding to the checkout is important for customers to know and understand. With different delivery areas having different prices and turnaround times, the user is required to select their own fees and can easily see what timeframes apply.
Setting up the payment gateway through their bank did provide some time delays waiting for their approval, but once setup remains in place permanently and LayBuy has since been added for an additional incentive.
This online florist shop ranks high on page one of Google and generates a significant amount of sales for the owner. We work closely with Cheryl on marketing strategies to improve her online position in a very competitive market.