The Brief
Create a photographers website that showed Kellie as the leading expert. Upgrading the old website needed to illustrate Kellie's skill-level, experience and online portfolio.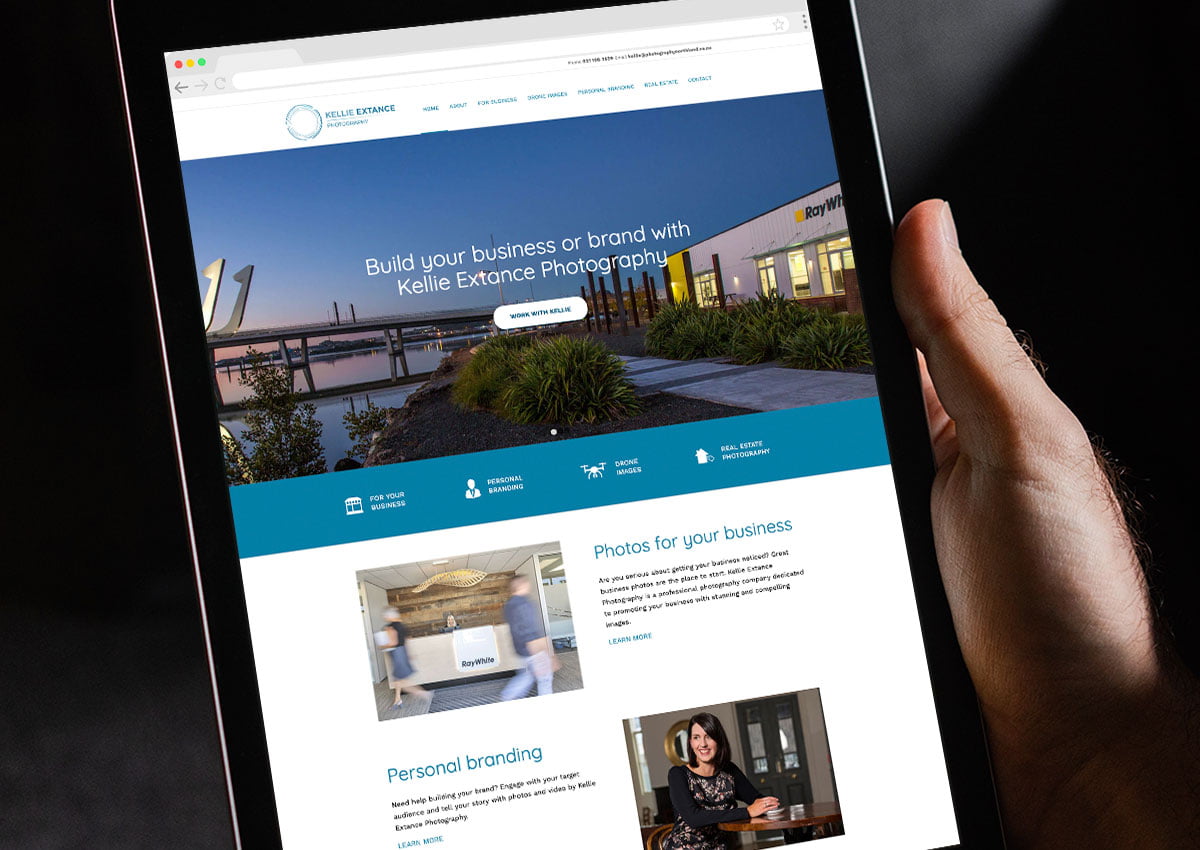 Our Solution
Creating a new website and online portfolio for Kellie was a fun project but it had to be up to standard. The design was paramount and the images were to be the hero.
Kellie had been in business for a number of years already and knew that her niche was commercial photography and drone work across a wide range of industries. This meant that we had a huge range of top notch images and videos to choose from. The types of images were carefully selected to attract the right types of enquiries. At the same time as providing an online display of ideas for prospective customers.
Presenting Kellie as the image and video expert was easy for us to do, but difficult for Kellie to be comfortable with. With such creative talent, putting this out there to the world means 'wearing your heart on your sleeve'. The copywriting was done in third person to help remove the personal attachment to the work, and written with a strong focus on the customer and the main issues they face. This combined with the outstanding images – it's fair to say that the examples really do all the the talking.
When the new site went live Kellie began immediately received great feedback. Furthermore the enquiries increased and bought in a much higher calibre of client – needless to say the website has more than paid for itself. Listen to Kellie's video review below…