The Brief
With some big competition moving into the area, The Palms Lifestyle Village needed to upgrade their existing retirement home website.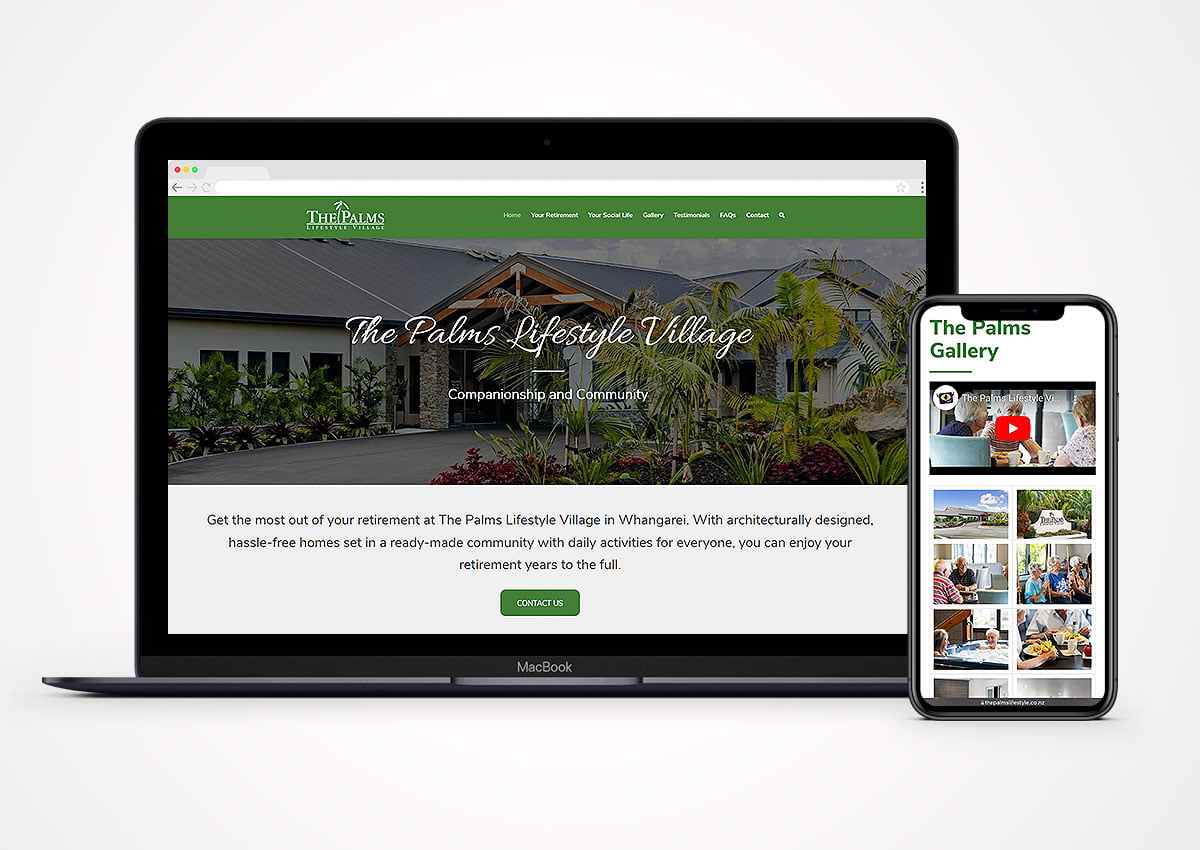 Our Solution
Re-designing a new website for The Palms Lifestyle Village was made easy with newly built homes and beautifully landscaped grounds. With large competitors moving into the area and building new retirement homes, we needed to present The Palms as a family owned, local business to be the preferred choice.
A recent photo shoot captured the lifestyle village at its best showing their well-presented grounds and homes. Combined with the residents enjoying their retirement lifestyle and the vast array of social activities that are on offer to them. Great images are key to a great looking website and connecting with their target audience.
Utilising the full screen for layout and increasing the font size to be a little easier to read for the older generation. We knew through the Analytics data that the FAQ's page was one of the most popular pages so we made sure this page covered all the answers to the usual concerns about moving into a retirement home.
Training on how to use the Google Business Listing was provided to get the most out of their local SEO. With tough competition, it was essential to keep up with the latest in SEO standards in order to remain on page 1 of search results.
The new website not only looks good and but generates enquiries on a regular basis too. Here's what The Palms Lifestyle Village said about their great new website…
"Working with Monster to create our new website was such a great process! The team were great to work with and really understood our vision and made it happen so quickly and easily. We are stoked with how our website looks and how accessible it is. Our website attracts a lot of people to our village, we are very happy with the results."
– Abbi Bradshaw, Operations Manager