The Brief
You won't meet anyone more passionate about music than Ra and his infectious dream to create a platform for Generation Z to promote their musical talents. The goal was clear – promote original NZ music.
Being a totally new concept, the exposure of the Riff Raff brand was paramount. Attracting artists to create profiles on the website, sell merchandise, promote live gigs and create a hub of musicians with the same goal, offer support and mentorship and possibly even discover the next biggest artist in NZ.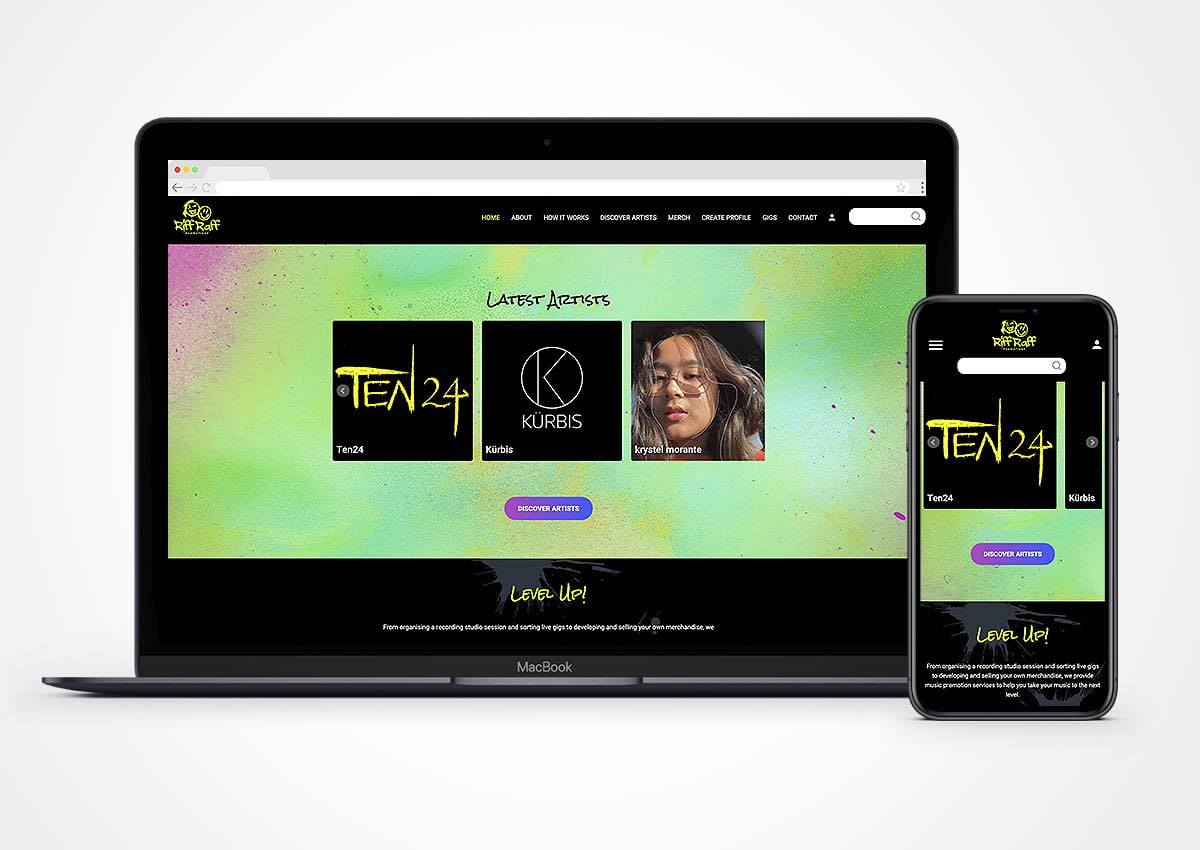 Our Solution
Create a unique design that is catchy enough to attract and retain the attention of Generation Z (who are renown for very short attention spans!). This started with a funky and fun logo design, fully equipped with stickmen aptly named 'Riff' and 'Raff'. The web platform is an original concept – allowing aspiring muso's to share their music for free! Get noticed, get heard and possibly even get signed, with lots of support from Riff Raff the whole way through.
An integral part of this website is to be able to load and share music files easily. The artists can load their own mp3 files which uses a third party hosting platform (to not compromise the load on the website). Videos are shared via You Tube.
All mp3 files then get added to a radio player that plays all artists tracks at random on the home page of the website – residing again with the vision of promoting new and undiscovered musical talent, which in turn promotes original NZ music. Musicians create a profile through a simple registration system that requests set information such as cover images, profile pictures, genre of music, description, audio tracks and videos – making for a professional display of budding musicians.
Selling merchandise online, writing blogs, promoting upcoming gigs and editing content were some of the additional functions required for the website. Riff Raff's goal is to be the go-to for sharing original music for the generation of millennials'.
Given the clear target market this website design and build has been primarily focused on mobile use first, with desktop display a secondary focus.