The Brief
Build Creative wanted to rebrand from a confusing business name that was often mis-pronounced to something that with simple, modern and that they could bring to life.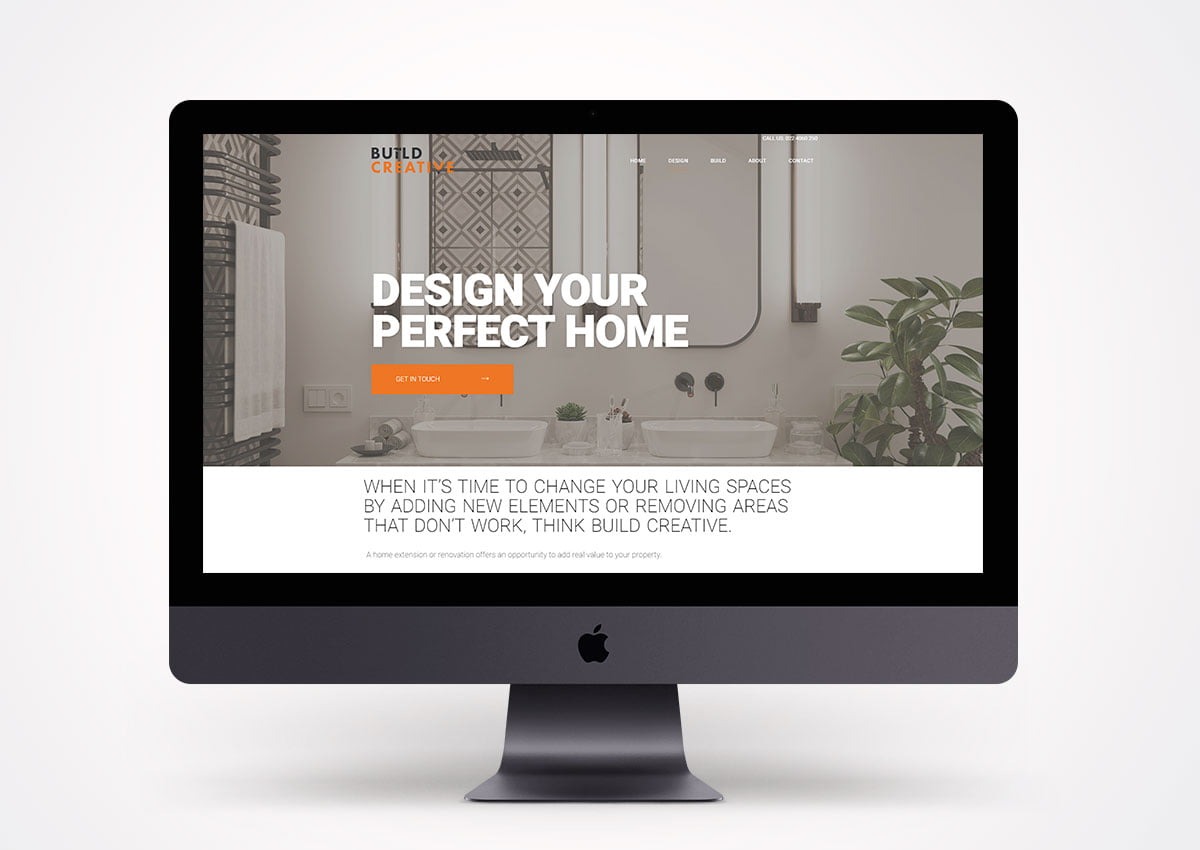 Our Solution
Creating a small builders website for this new business was going to be far from the typical tradie standard. Starting with the rebrand process we helped Jess and Adam to research their idea for their new business name. We assisted with checking available domain names, competitor research in NZ and registered business names. Build Creative was born which represented their architectural design and building service combination.
Being such a new business the biggest challenge was obtaining images of their completed work for the website. We used stock images until professional photos of their projects could be obtained. The website design is very modern and slick, reflecting the businesses design services well. The unique combo of both services provides a great niche inside a crowded building market, specialising in home renovations.
Jess was able to connect really well with who their ideal clients are and what the pain points are. This was bought to life by the copywriter writing engaging words to really connect with the website viewers.
Once the website was set live Jess and Adam were so amazed at how professional their new brand made them feel as new business owners. Here is what they had to say about working with Monster Creative…
"The Team at Monster Creative really upped our brand/business by creating our new logo and website. We are more than happy we selected Monster to work with to complete this. We now have an awesome website and brand that really helps show who we are. Monster offer awesome packages which are way out of league with other website designers around.  Very professional to work with and I didn't even have to spend much time at all explaining what I was after. They made the process stress free so I could continue on with or work without the hassle of worrying about another thing like a website."
Jess Berridge – Designer and Director