The Brief
The experienced team at Watkins Law has over 50 years' combined experience, but were absolutely nowhere to be found online. The team knew the time had come to increase their exposure and have an online presence for people that are looking for a locally owned law firm.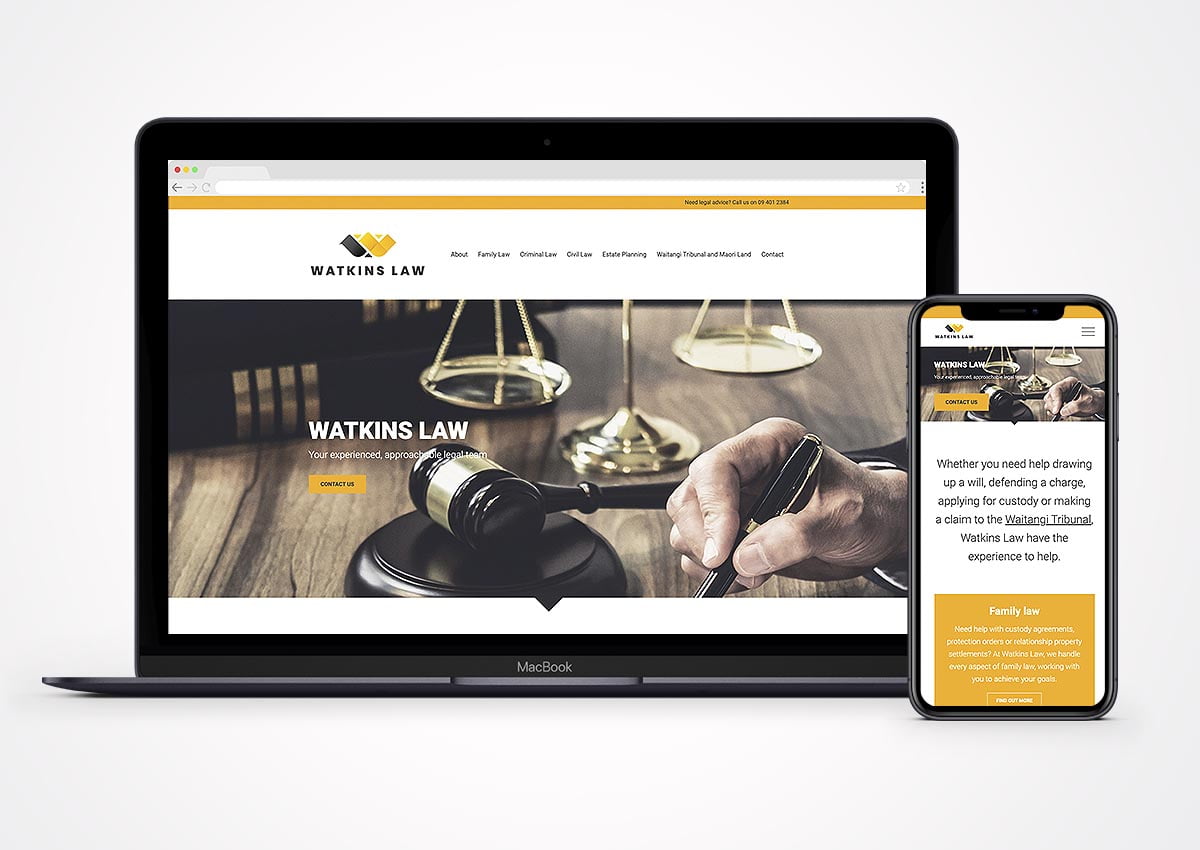 Our Solution
We started on a logo design to set the scene for their new marketing journey. Being specialists in Waitangi Tribunal and Maori Land Law, it was important the logo reflected the connection to Maori culture while being careful not to exclude other types of work. Locally owned and operated by locals in the area it was essential for the Watkins Law brand to have a friendly, approachable and warm style. They definitely didn't want to appear too clinical, like you would expect from a typical law firm. The outcome is a finespun solution that meets these needs.
For the website a thorough planning session coupled with keyword and industry research gave us the insights we needed to get started. Our wordsmith got to work and wrote the content to include the full range of their services. These services include Family Law, Criminal Law, Civil Law, Estate Planning, Waitangi Tribunal claims and Maori Land Law. We ensured this content was written in everyday language without the technical jargon!
It was important for the website to answer initial questions for the viewers, specifically around what services they provide. The website also needed to increase exposure and lift the profile of their firm while generating more leads and enquiries. We love the personal touch with the addition of the team and individual photos.
The philosophy of Watkins Law is that they're a locally owned law firm and genuinely care about providing approachable and easy to understand legal services. This is reflected throughout their site using a combination of colours, design and well-considered content. The client is thrilled with their website and are receiving quality enquiries through their new online presence.