The Brief
Country Caterers are an established family-run catering company operating from Mangawhai and servicing the Northland region. It was recently purchased by Pam's son Luke, keeping it within the family. Country Caterers came to us to create a fresh, engaging website that would generate more enquiries for this flourishing business.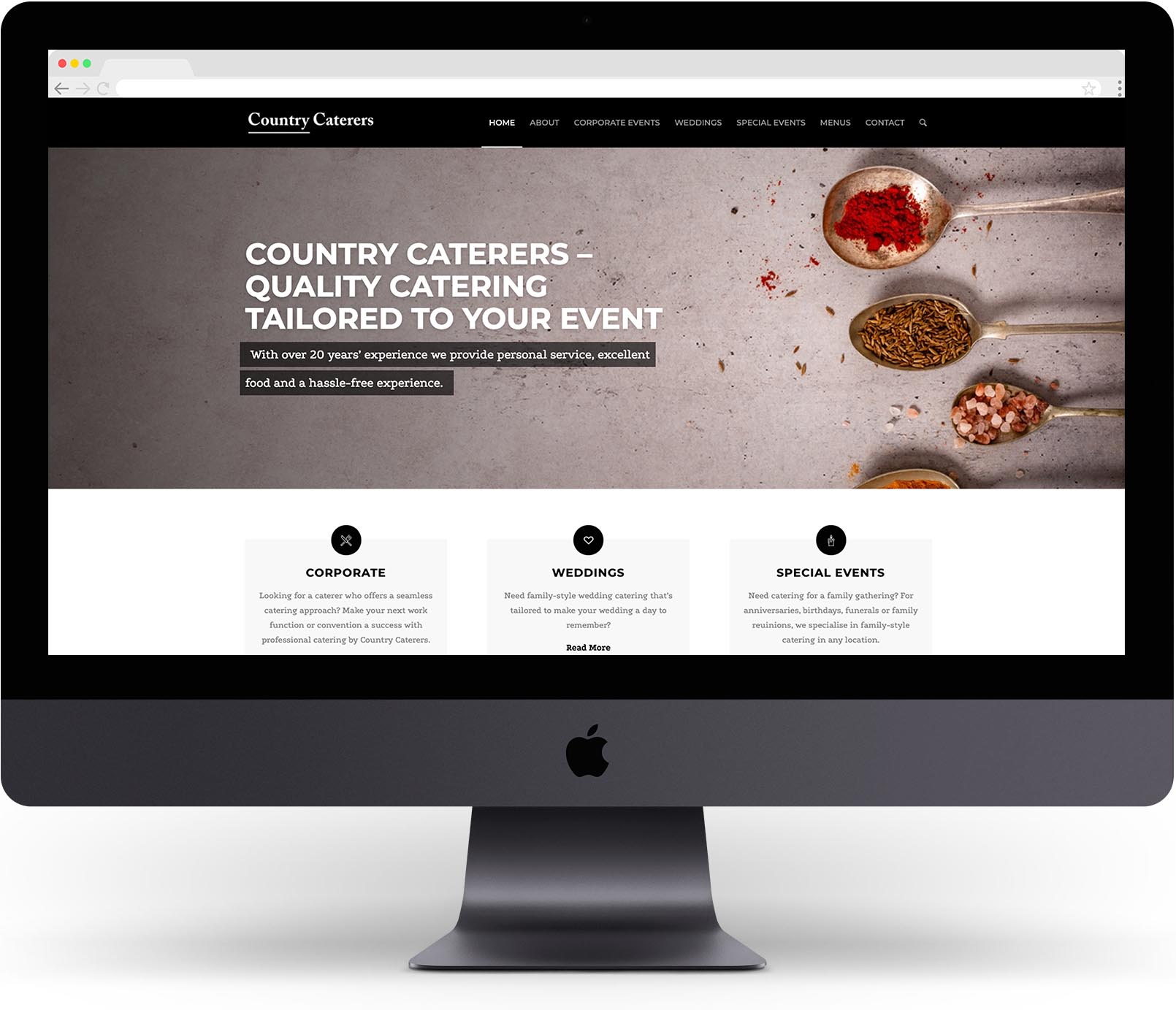 Our Solution
Country Caterers previous site was starting to looking dated, had limited information and didn't best represent their luscious food offerings. As a local Northland business, it was important for them to deal with a local company, so they partnered with us to create their new website. They say you eat with your eyes, so our first recommendation to them was to get some professional photography completed. Getting professional photography really helped elevate the slick, modern design we created for them and left all of us in the office hungry!
The website design allows for menus to be added to the site (which we also designed), allowing customers to get a much better idea of the catering options available and keep customers on their site for longer. Country Caterers website now looks more polished and is much more informative than their previous one and the photography really captures the abundant food available from their catering services.