The Brief
Even though the original website for this electrician was only built 12 months ago, the SEO score was low and the business had changed so they wanted a complete new site.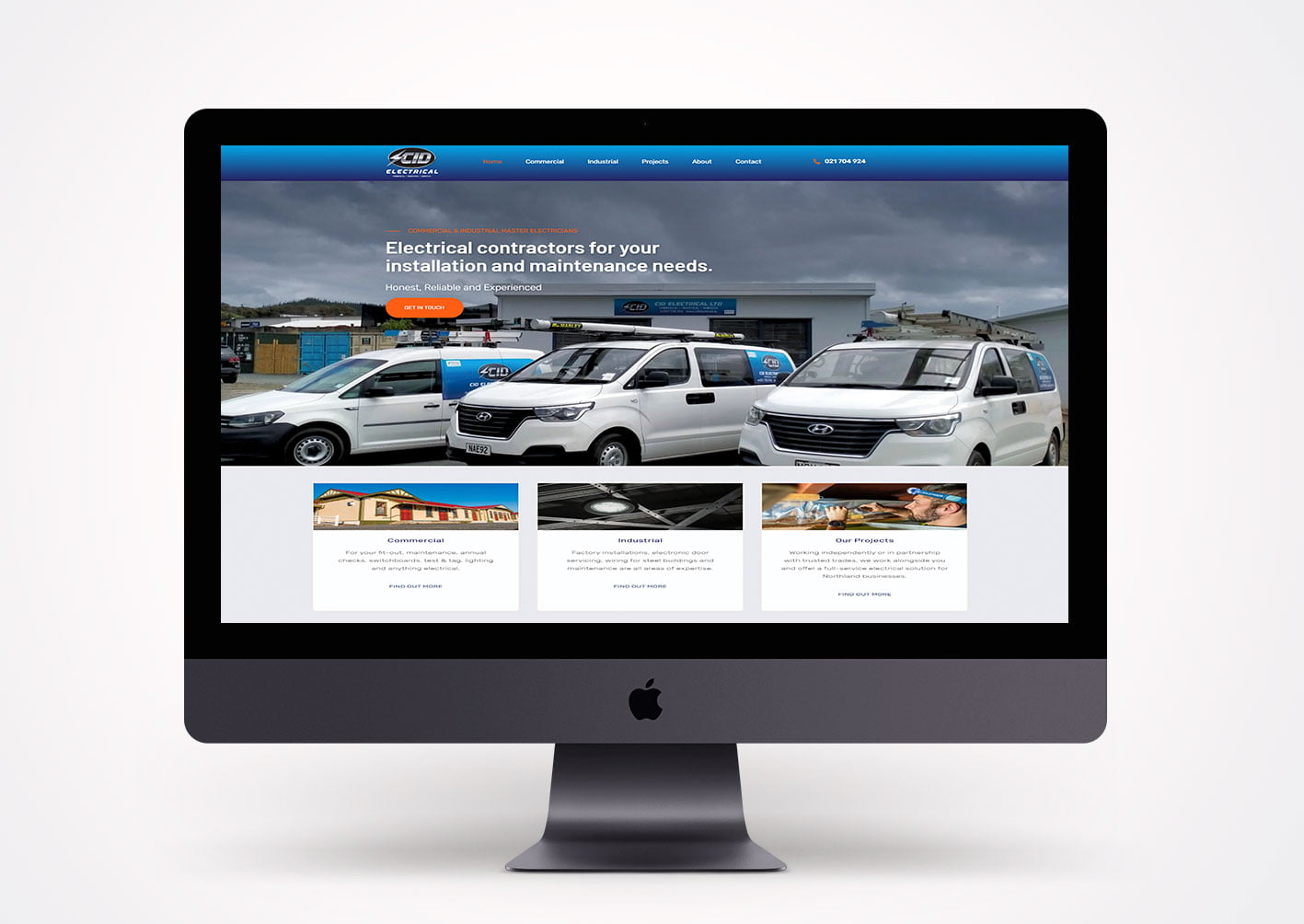 Our Solution
Re-designing a new website for CID electrical was always going to be the easy part. Tracey and Phil have spent years building a good business on sound workmanship and had great projects to showcase – providing great elements to work with.
The challenging aspect was going to be improving the SEO quality and getting the site to rank on page 1 of Google for their chosen keywords. Given the competitive nature of their industry, showing up on page one organically (without ads) is no easy feat. Tracey understood the test and we formulated a plan to get there.
Firstly, we needed to create a website that conveyed trust, so that when prospective customers do find the website we are giving them every chance of making an enquiry. Trust elements include:
Showing the people behind the business
Customer testimonials
Recent projects including photos and details
A modern and professional design
Coupled with keyword research and copywriting we ensured that all meta tags, titles and descriptions were in place for maximum results. Ongoing SEO work includes full optimization of their Google My Business listing and a link building strategy to build their overall presence on the web.
We've already seen an improvement in their search results and are tracking well to get onto page 1 in Google.