The Brief
John and Ryan; co-owners of Frankensignz needed a website to uphold their impact in the market. With a very competitive industry they also needed to stand out from their long-standing competitors.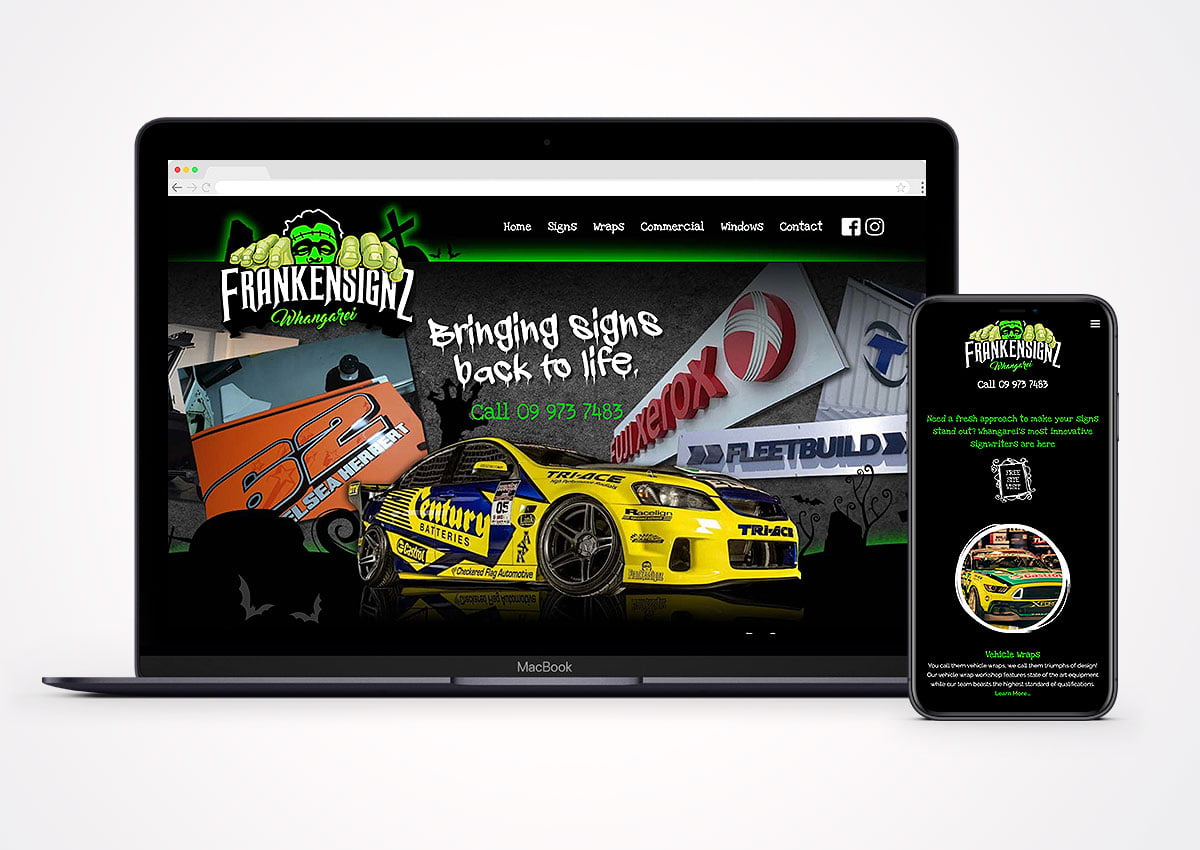 Our Solution
Monster Graphics got to work by crafting a truly unique and stand-out home page design – and the boys loved it! The challenge with this design was to create a visual masterpiece, but in a professional capacity. Jon and Ryan needed the market to understand that they were young and creative but also qualified and producers of very high quality work.
Our expert copywriter started her wordsmith magic and wrote all the keyword rich copy for the website – what an entertaining read to capture their viewers attention!  Design, content and images in hand we got to work on building the custom website. We even added in some flying bats as the icing on the cake!