The Brief
True North Tutukaka is a new, custom built bed and breakfast business recently completed in the Tutukaka region. We started from scratch to get this quality accommodation website online so the client could start promoting their business, activities in the area and of course generate bookings in this very competitive category!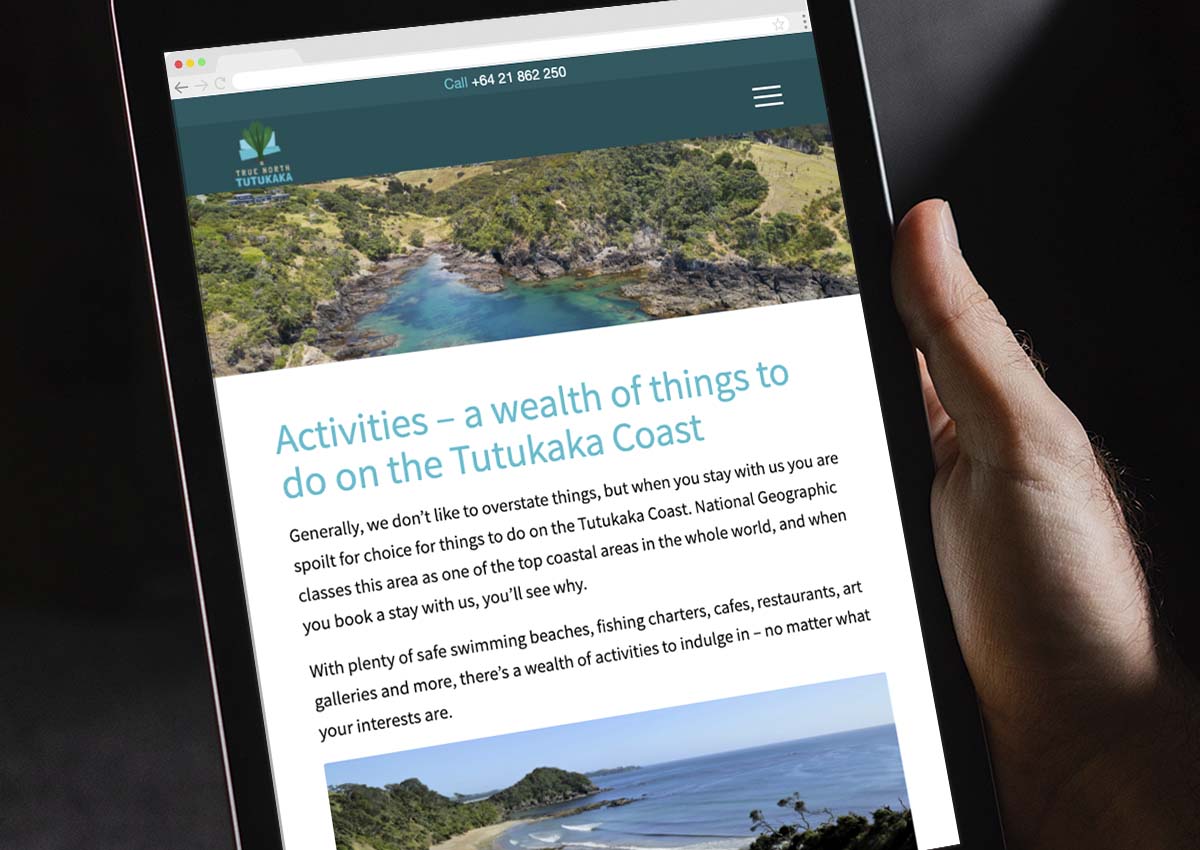 Our Solution
We started by designing their logo. The inspiration for the logo came from the surrounding native bush, we pulled the colours from the scenery seen from the property. Those colours were then used consistently through the accommodation website for a harmonious design. The website is clean, fresh and light, well suited to their accommodation offerings.
Professional photography made all the difference, not only to the design, but the user experience for the online viewers too. It was really important to showcase their accommodation options, accentuate their quality furnishings and promote the activities in the area, such as private beach access, stunning views, delicious breakfasts and refreshments on arrival. We captured the luscious experience through inviting content, beautiful photography and stunning drone footage.
Integration with their online booking system and Trip Advisor were key components to increasing online conversions. Providing the ultimate user experience was enhanced by the hand-picked selection of images used on all pages of the website to encourage website viewers to take action and make bookings.
Photography completed by Kellie Extance Photography