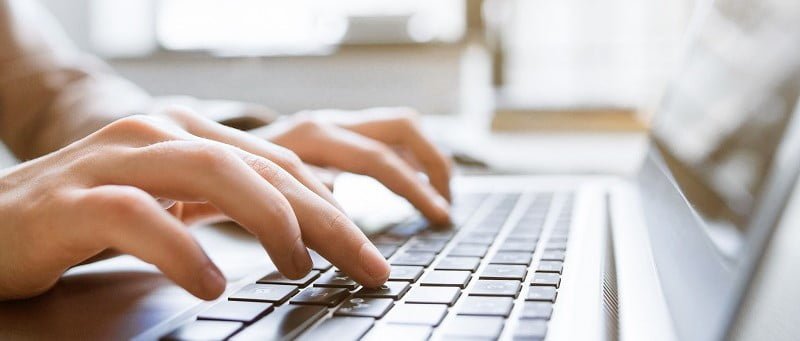 For your website to be a be a lead driver, it should clearly communicate how people can get in touch with you. Did you know that the Contact page is one of the most visited pages on a website? After the Home page, the Contact page is where people go to make an enquiry. The page name itself is a call-to-action!
It's one of the most valuable pages on your website, but most business owners don't pay much attention to the Contact page. Whether you include a contact form, a calendar scheduler, an appointment booking app, a phone number, an email address or a combination of these, this is where your customers make the decision to get in touch and find out more about your products and services.
The strategy behind the Contact page should never be an afterthought. If you get a good amount of online enquiries, you can tell that you've made a smart investment in your website. There are several things you can do to make it sing, and it starts with including the right elements on your website contact page when you're setting it up or updating it. We'll explain that below.
A question we often hear from new clients is: "Do we really need an enquiry form?" Let's explore the pros and cons of using a form on your website Contact page.
The pros of the contact form and key reasons why you need it
It's an easy way for new customers to get in touch
With a website contact form, people can reach out to you any time of the day or night, whenever suits them best. It's ideal for customers who want to reach you after business hours, when it's not an appropriate time to pick up the phone. As long as it's all set up properly, easy to use, and you get back to them within a reasonable timeframe, it'll work effectively without a hitch.
It's safer than showing your email address
An important reason we recommend using a contact form over showing your email address is that it's a much safer option to protect you against email harvesters (software that collects email addresses from the internet) and spoofers (scammers pretending to be someone else). Although some customers may be frustrated by not finding an actual contact email address on your website, cyber security must be a top consideration for your business. You may consider showing a generic email address that doesn't include a team members name, but it'll be at the cost of a potential increase in spam.
Connect your enquiry form with your calendar or CRM
A real benefit of a contact form is that you can integrate it with your calendar and your customer relationship management (CRM) system. By using a CRM integrated website contact form, you get the benefit of structured data that you can use instantly to drive sales. Who doesn't want better lead engagement and sales conversion? It's that easy!
Learn more about your potential customers
You can make your contact form specific by adding questions which will help you find out more about what this potential customer needs. Not only does that make it easier for you to qualify or disqualify the lead, it's also a great way to make your contact form feel more human.
Take a look at the website contact form from Breckon Builders. They ask their potential customers about the service they are interested in – a new build, renovation, or general carpentry. Having that type of information at hand when you respond to a request from a potential new customer makes the initial conversation a whole lot easier.
The cons and potential flaws of a website contact form
It's susceptible to spam
A contact form on your website can unfortunately attract spam. Most of these spammers are machine-driven bots that crawl the internet looking for unsuspecting contact forms to send their rubbish to and can be super annoying. Spam can also be reduced with a captcha filter, or by adding a mandatory field to the form where people have to answer a random question such as "what is 2 + 7". Then only allow responses with the number 9 to be sent through. However, this won't stop human scammers from Russia who are trying to empty your bank account. Always stay vigilant before clicking on a link!
A contact form can be inconvenient
Not everyone is a fan of website contact forms. We've heard it many times that people find it annoying if an enquiry form is the only way to contact a company. A contact form is also not always the best way to get in touch if someone has lots of questions, or if they want to send you multiple attachments and your form doesn't allow for this. The simplest solution is to also put your phone number on your website as well so people can contact you directly if that suits them better. If you don't want to receive calls after hours, simply list your office hours on the page.
Potential issues with email delivery
Enquiries that come through your website can end up in the junk folder. Make sure to whitelist the address, especially when using Microsoft 365, as enquiries that come through your website are just too valuable to miss. If you change DNS records or start using a different email system, address or provider for your business, make sure to communicate this with your web company as this is the most common reason why website enquiries stop. It's a good idea to test your contact form periodically to see if the emails indeed arrive in your inbox.
If you would like to discuss the possibilities of the contact form a little more, or if you have other questions about websites, reach out to our team any time. We're quick to respond, so get in touch whenever you like.