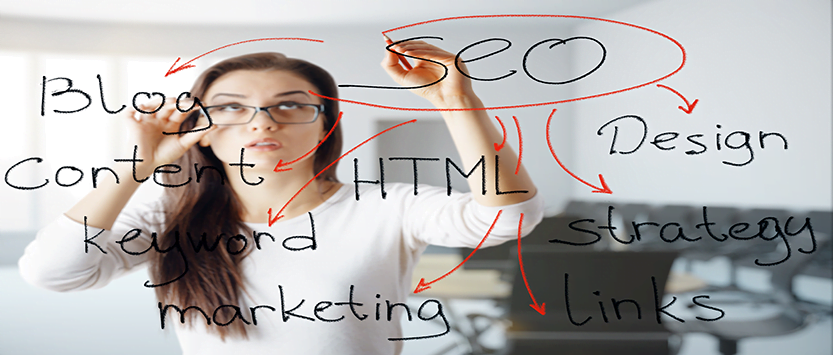 We all use Google when we need an answer or a problem solved, from which gas company to use to what to cook for dinner tonight. Google is the most popular search engine used in New Zealand by far, and around the world. In May 2023, their global market share was a whopping 90.8%.
For your website to show high in Google rankings, you'll need to focus on SEO. If you have a great website that you've invested your time and money into, but you have been slack with SEO than it's nothing more than an expensive piece of online artwork. Without SEO, not enough people will be able to find your website or get in touch.
What is SEO
Search engine optimisation (SEO) is the science behind getting your website to show up in Google when customers are searching for your products or services. Did you know that Google checks 200+ factors to decide whether it will list your website in the search results, or not? That's why it's so important to get it right.
Some factors hold more weight than others, and nothing except a potentially hefty investment in Google Ads guarantees a top ranking. If your business is highly competitive and Google rankings are super important to you, a Google Ads campaign is a good idea. However, a well-thought-out and ongoing SEO plan that considers a combination of everything that Google is looking for will also give you a great chance to get prime Google rankings, organically and without an advertising budget.
As a minimum, your website needs:
Customer-focused content
Relevant content
Optimised page speed
High quality internal and external links
Mobile friendliness
What really matters for Google rankings
We've all come to trust that Google, underneath the sponsored ads, shows us the best quality and most relevant websites first. We also put our faith in the reviews within Google Business Profiles, as they show us the honest experience that other customers have had with a business.
An active Google Business Profile is actually one of the most effective tools you can use to boost your local SEO and improve your online exposure. Feel free to ask us how this works. Just drop us a line.
What really matters to Google though? Is of course, the million-dollar question. Only Google really knows what Google does. When asked on Twitter what the most relevant factor is for better rankings, Google's Senior Search Analyst/Search Relations team lead John Mueller: answered with one simple word "awesomeness."
He also recently retweeted a post from Google Search Liaison which said: "If you create content, a reminder: create your content for people, not robots, for success with Google Search. That's long been our advice too. For a refresher, see our guidance about creating helpful, reliable, people-first content.
Essentially, what all this means is that Google wants you to have an awesome, people-centred website that provides a great page experience.
Why should you care about SEO?
To get the most from your website, you need absolute confidence that your soon-to-be customers will find your website when they're searching for your services, and once they find it, that they must be impressed by it.
Here's a little interactive task to see where your website currently sits – go to Chrome, open an incognito window, and search for your main service and the city or town you want to be found in, for example: website design Whangarei.
Where does your website show up? Is it in the Google 3 pack?
What if you have more than one service that you want to be found for?
We believe that each of your core offerings should have their own individual page on your website, as that gives Google the chance to find and show it. It allows you to fully optimise each page for the specifically chosen key phrases.
Your website should show up on Page 1 in Google, as people have such short attention spans. We all want solutions fast, so anywhere after the first page of listings simply doesn't cut it.
The ideal scenario is; you'll be at the very top of page one, in position one, which normally involves Google Ads. Then in the Google Map listing (or Google 3 pack) and then the first website listing – all three is the holy grail!
SEO is not a set-and-forget job
To show up high in organic searches, your website must meet Google's requirements as much as it possibly can. If it is full of quality content and is built upon a robust SEO plan, you are in for the win. SEO is something you must keep working on to make sure your business gets found by your ideal clients, to increase your leads, and help your business grow.
If your current website isn't delivering the results you want, or if it isn't ranking well in Google, we can help you with a custom SEO strategy that will boost your visibility and help to increase your enquiries.
Book in a chat with the experts at Monster Creative and find out all the details and benefits of our fully managed SEO plans.