How to supply your images for website use
The better the images you can supply the better your design will be!
All images need to be supplied in a horizontal or landscape orientation.
A minimum of 2000 pixels wide at 72dpi
Acceptable file types are jpg, tif or png
Some other tips for great website images
Don't zoom in when taking the photos – we can always crop parts of the image out if needed.
Make sure your photos are in focus – blurry photos wont represent your business well.
Provide images to match the product/services that you are selling
Add people into your photos where possible and if appropriate. It's nice to add a human aspect as this will better connect with your viewers
Try to capture images that include your ideal customers where possible, males/females or families etc
All images used online are low resolution (72dpi) for fast loading which means that photos from your smartphone can be used. If you are taking photos with your smartphone, hold the phone on the side as shown below. Don't compress your images if you are emailing them from your phone, send them at 'Actual size'.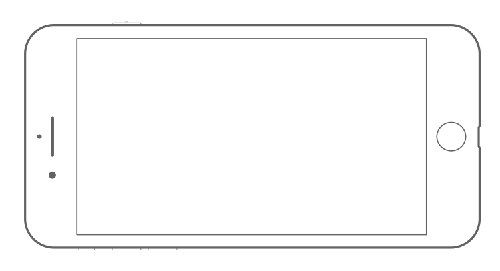 Label your image files
Make sure all your supplied images (including any supplied stock images) are labelled correctly. Name your images using the following system: The name of the page that the image will be placed on, then the product/service that it represents for example: pagename-productorservice.jpg. Don't use any capitals letters, spaces or characters. Multiple images that represent the same page and product or service can be differentiated with numbers at the end.
renovations-kitchenbefore1.jpg
renovations-kitchenbefore2.jpg
newbuilds-waipu1.jpg
newbuilds-waipu2.jpg
This will help us to ensure that the images are placed correctly alongside the corresponding text on the right page. If you have lots if images to supply, please organise your images into sub-folders. The sub-folders need to be labelled according to the pages on your new website, for example:
HOME
ABOUT
SERVICE 1
SERVICE 2 etc
Upload these folders to Dropbox or similar and share the folder with [email protected]
Other supplied files
Logo files: must be supplied as a png file with a transparent background
Testimonials: must be supplied as Word or Rich Text files
Downloadable files: must be supplied as pdf files
Video files: must be supplied as .mp4 and .webm
For files over 32MB these must be uploaded to You Tube or Vimeo and the link supplied
Professional photography
The services of a professional photographer are highly recommended. You can contact Kellie Extance Photography for photography, drone and video services. Mention Monster Graphics for a 10% discount. Kellie also has a range of local stock photos that can be purchased.
Stock images
If you would like to search for and supply your own stock images we can recommend the below websites. When purchasing images be sure to purchase the largest file size, label the image and provide via Dropbox or similar.
Free images
Paid images
www.shutterstock.com
www.istockphoto.com
New Zealand images
www.alamy.com
www.istockphoto.com/nz
www.mychillybin.co.nz
Northland images